Looking for a house in Umbria, Italy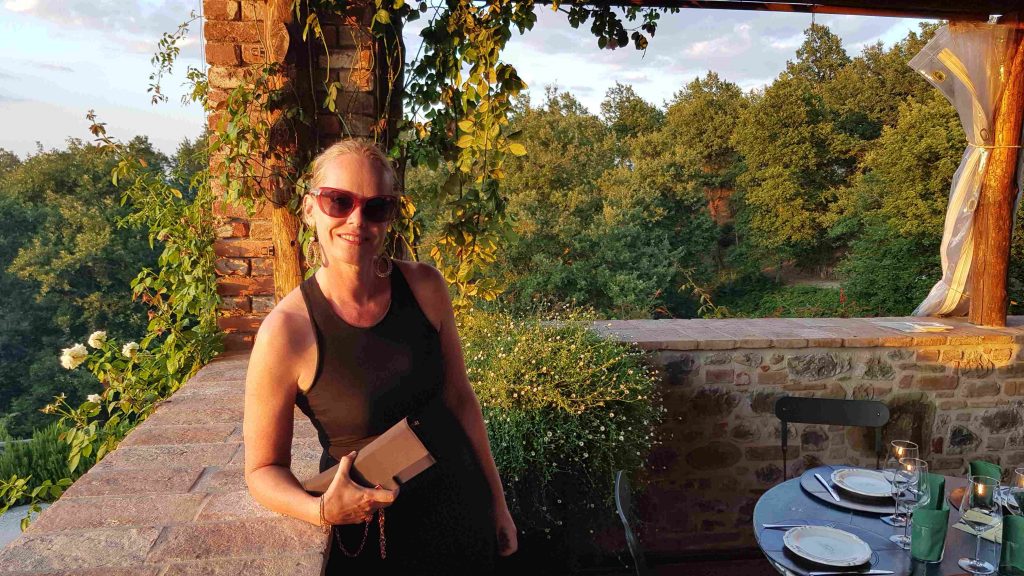 Buying a house in Umbria; if you want to experience something then you have to look for a house in Italy. Our search began at the Second Home exhibition in the Netherlands. There we came in contact with two different Dutch brokers who work in Umbria. Because there was an interesting house in the portfolio at one office, we decided to plan a trip after the fair. We have asked both real estate agents to propose a number of houses and we have also searched the possibilities ourselves on the Internet.
Unlike in the Netherlands, you don't have to expect slick photo reports. The aim of the Italian broker is to stimulate your curiosity to come and see it all for yourself. So it often happens that you only see one photo from inside, if you're lucky. Sometimes you only see part of the house. The house is then a big surprise in a positive or negative sense if you end up looking on the spot. And I'm not even talking about the uncluttered rooms in the photo where someone's entire personal life passes by.
The whole family is present
We wisten nog niet welk deel van Umbrie het mooiste vonden, dus in onze eerste bezichtigingsweek hebben we met de 2 makelaars de hele provincie door gereden. Zo kwamen we erachter dat het zuiden van Umbrië een ruigere natuur heeft dan het noorden wat meer lieflijke heuvels heeft. De hoeveelheid mensen die bij zo'n bezichtiging aanwezig is, was erg bijzonder. Zo heb je je eigen makelaar en die van de verkopende partij, die vaak een assistent meebracht. Dat is nog logisch. Alleen daarbij komt nog vaak de hele familie van de verkopende partij die aanwezig zijn in het huis. Bij een woonhuis zat de hele woonkamer vol, waarvan een gedeelte ook meeging door het hele pand tijdens de bezichtiging. Ook bekeken wij een huis wat bestond uit meerdere appartementen.
We did not yet know which part of Umbria we liked the most, so in our first viewing week we drove through the entire province with the 2 agents. We discovered that the south of Umbria has a rougher nature than the north, which has more lovely hills. The amount of people present at such a viewing was very special. So first you have your own broker and that of the selling party, who often brought an assistant. That makes sense. Only here does the whole family of the selling party often come to the house. The entire living room of a house was full, part of which also walked along the entire building during the viewing.
We also looked at a house that consisted of several apartments. We were received by an elderly couple downstairs in the kitchen, whose husband was literally oxygenated. Upstairs were two large apartments with endless rooms decorated in a style that, let's say, was not entirely our taste. The woman said with pain in her heart that they had reserved the apartments for their daughters, but unfortunately they had never taken the opportunity to live in them. They went their own way and the couple had to accept that. We found it so sad for these people that we almost considered buying it. But yes, it needed a very big renovation and it didn't really have a nice view, so we didn't buy this house anyway.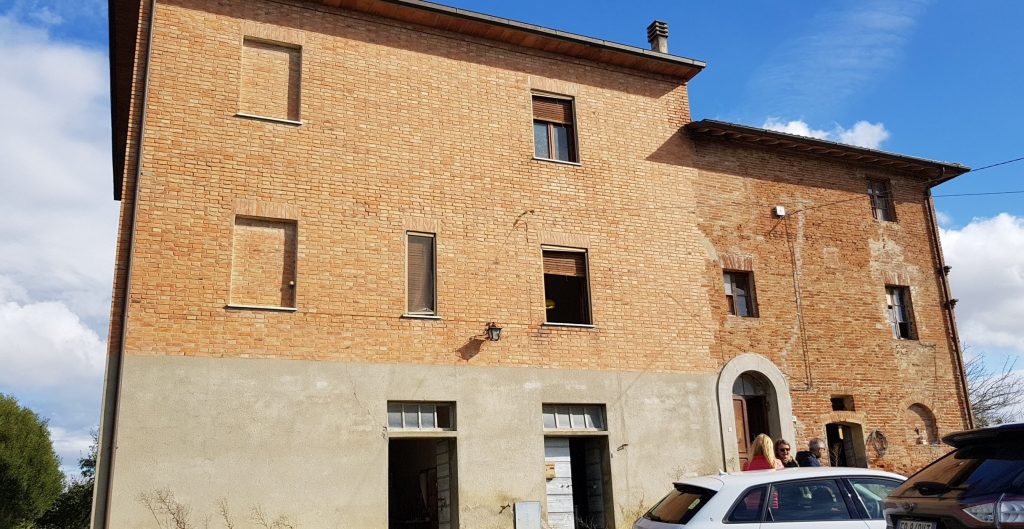 Buying a house in Umbria, the ghost house
One house has stayed with us the most. We call this the haunted house. We had chosen this house to view because it stood completely free on a hill with a 360 degree panorama view, one of our desired criteria. Part was from the 60s, the oldest part from the end of the 19th century.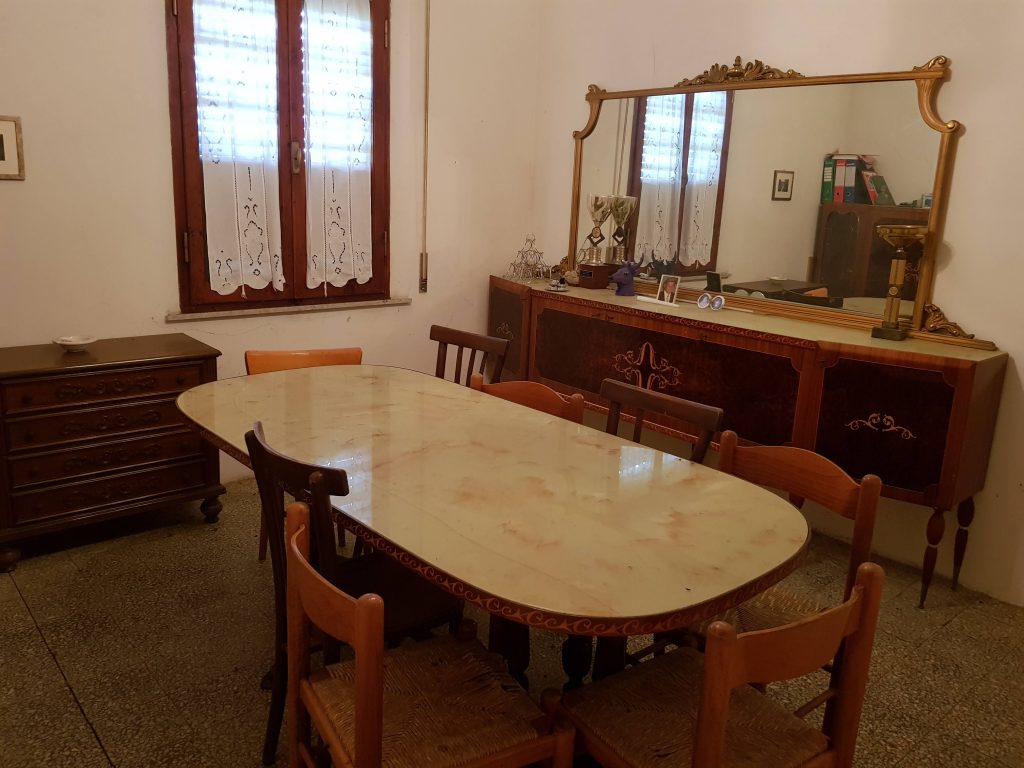 That should have been a warning. We then literally entered 1890. The floors consisted of earth. A stuffy air hung and the cobwebs hit your face. Our broker decided to open a window. Suddenly a dead pigeon falls out. Iewwwww. I ran outside again. So we skipped this house.

At the end of the first week we found a nice house that met many of our criteria, except the price. It was hunting season so at the second time the estate agent came to welcome us in hunting outfit. Unfortunately this agent was not willing to help us because there was no price negotiation possible. Despite frantic attempts by our agent.
We needed a second week
Too bad for this house, but when we came back in the spring of this year for a second week, we knew much better what we wanted and in which part of Umbria. We narrowed down our search area, for buying a house in Umbria, between Orvieto, Perugia and Lake Trasimeno and set off with Hariet from ItaliaCasa.

On the third day something special happened. The first appointment was at a house in Montegabbione, which we had found on the internet. This house had been promoted from our reserve list to the visit list, because some houses had fallen off, which were no longer for sale or were unsuitable. It was initially on the reserve list because you only saw a photo of the side and a vague photo of a bedroom with an old bed. It seemed like a refurbishment, but who knows there might be a view. When we drove from the village to the address, all three of us did not believe our eyes. It would probably not be that house that we saw first in the distance??
Found a house in Montegabbione, Umbria
But yes it was that one. A beautiful old farmhouse with a great view. We felt immediately, this must be it. Once inside it turned out to be a little out dated. Fortunately, with many beautiful spaces that were in good condition, so that we would have to renovate but no complete renovation would be necessary. All the other houses that were on the program that day failed. We could not get luckier when we received a message from the real estate agent in the afternoon, that they were prepared to lower the selling price. The house had been empty for 10 years and the 85-year-old owner apparently wanted to sell.
the negotiations
That same week we went back for the further negotiations that took place next to the house. We were also lucky with the motivated real estate agent aged to convince the owner that we had offered a good price. Then our real estate agent Hariet met us with a big smile, we knew it had succeeded, a dream house in a dream place in Umbria