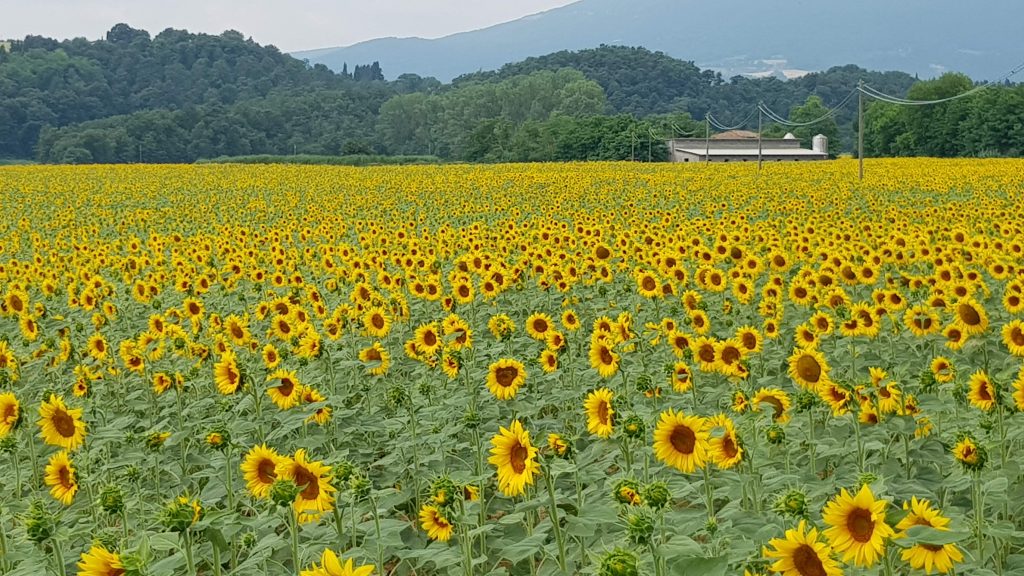 Which places to visit in Umbria ; we are happy to tell you more about this beautiful area that we spontaneously fell in love with . Villa Montegabbione is located in Umbria, in the green heart of Italy. Within walking distance of the medieval village of Montegabbione, where you can find a few small supermarkets and a cozy bar / restaurant with pasta and pizza.
The villa is on a quiet road that leads to the Monte Arale, where you can walk, picnic and mountain bike. On the mountain you can eat in a nice pizzeria . By car you drive quickly in the beautiful places around us where the larger supermarkets and more good restaurants can be found.
Umbria has lovely hills, beautiful views and cute medieval villages. In terms of environment, it resembles the neighboring province of Tuscany, but has not yet been flooded by mass tourism. From our place, Tuscany is also easy to visit, the beautiful village of Cetona for example is only 30 minutes away.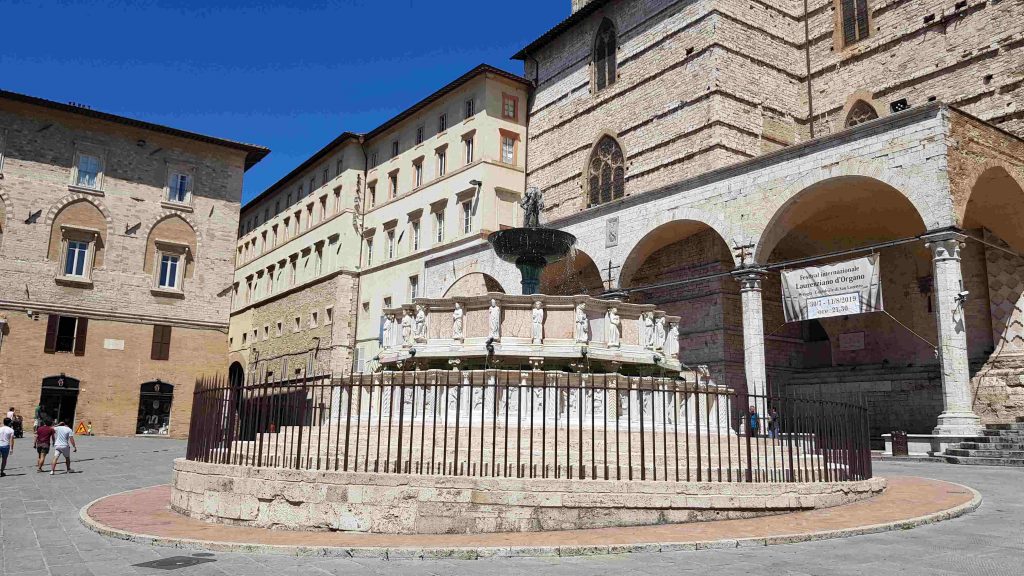 Which places to visit in Umbria
Perugia is one of the best known places in Umbria. A beautiful old town with many antique buildings, nice restaurants, nice shops and a good atmosphere.
The old city center of Orvieto is, just like Perugia, on a hill and definitely worth a visit. Right in the center is a beautiful cathedral. There are interseting museums, nice shopping streets and of course also wonderful restaurants and ice cream places.
Other places not to be missed are Citta della Pieve, Civita di Bagnoreggio, Todi, Deruta, Assissi and Lake Trasimeno.
Walking, cycling, mountain biking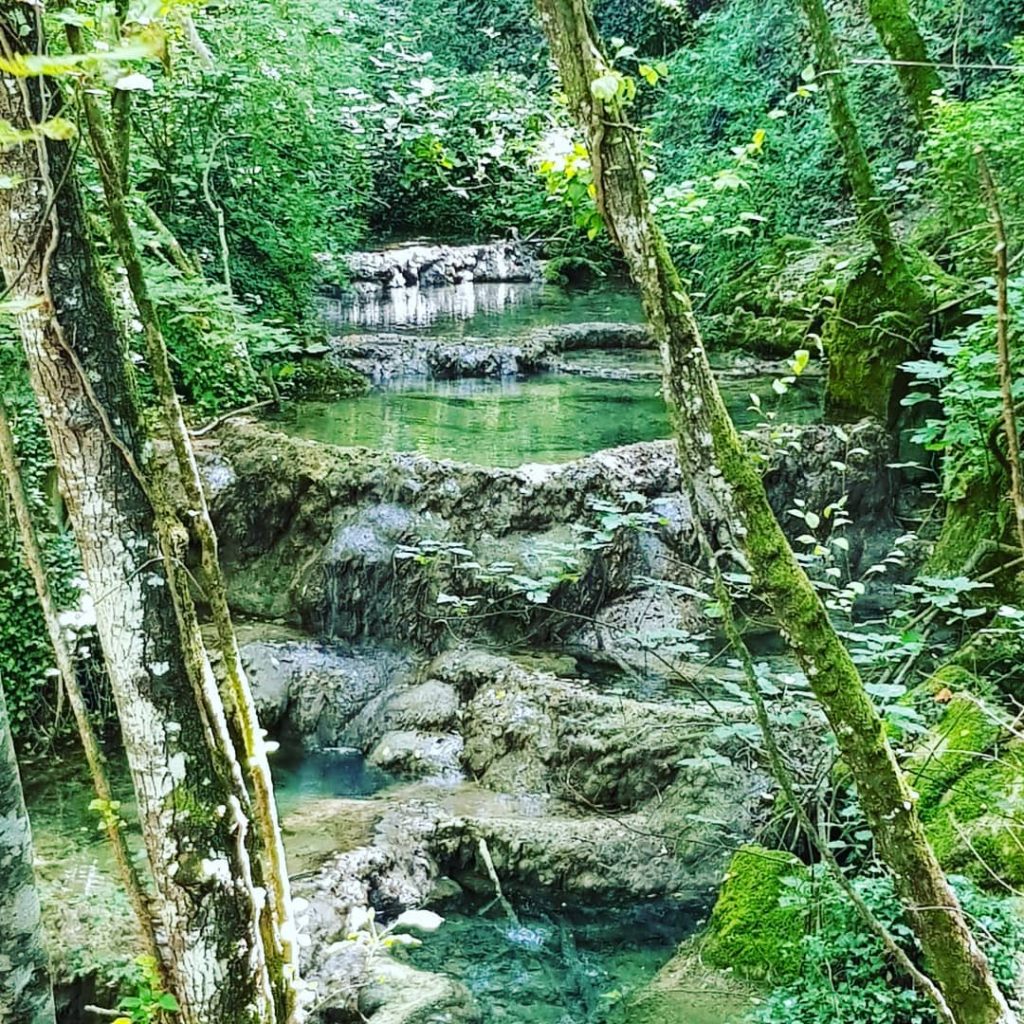 Villa Montegabbione is surrounded by nature. You can make beautiful walking and cycling trips in the area, and there are also challenging mountain bike routes. Take a fantastic hike to the above waterfall at Castel di Fiori, a small borgo opposite Montegabbione. When you walk "our" mountain, the Monte Arale, you are rewarded with the most beautiful views.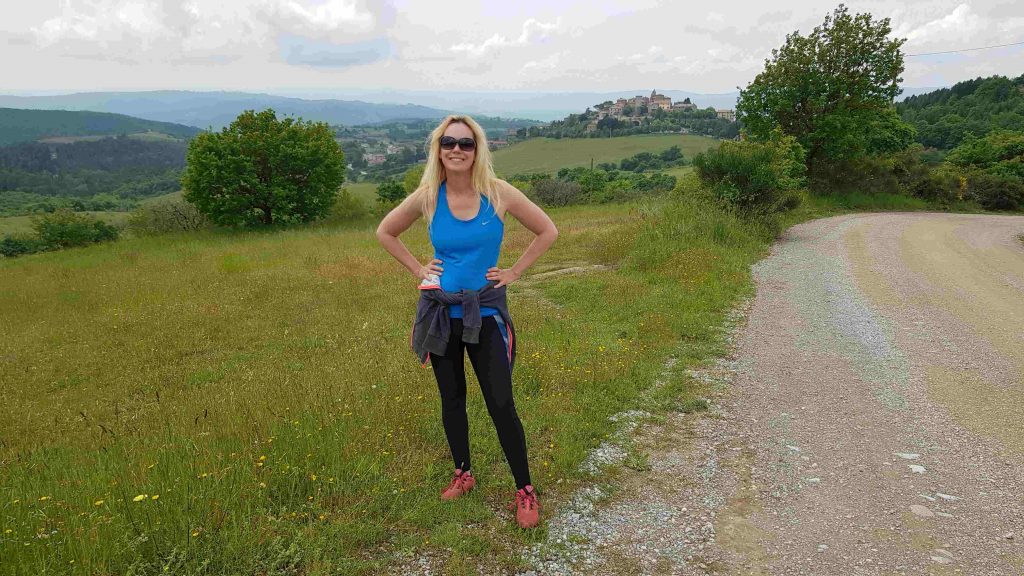 Wines and olive oil in Umbria
Beacause we are wine lovers, we were so happy when we discovered that there is a small vineyard and a number of olive trees near our house. The grapes in our region grow in an ideal climate on a soil. So this "terroir" is very suitable for both red and white wines. In our area are many wineries that you can visit and where you can combine a tasting with a lunch. MOst imprtantly, we would love to take you on a wine tour. Discover for yourself how delicious the wines from Umbria are.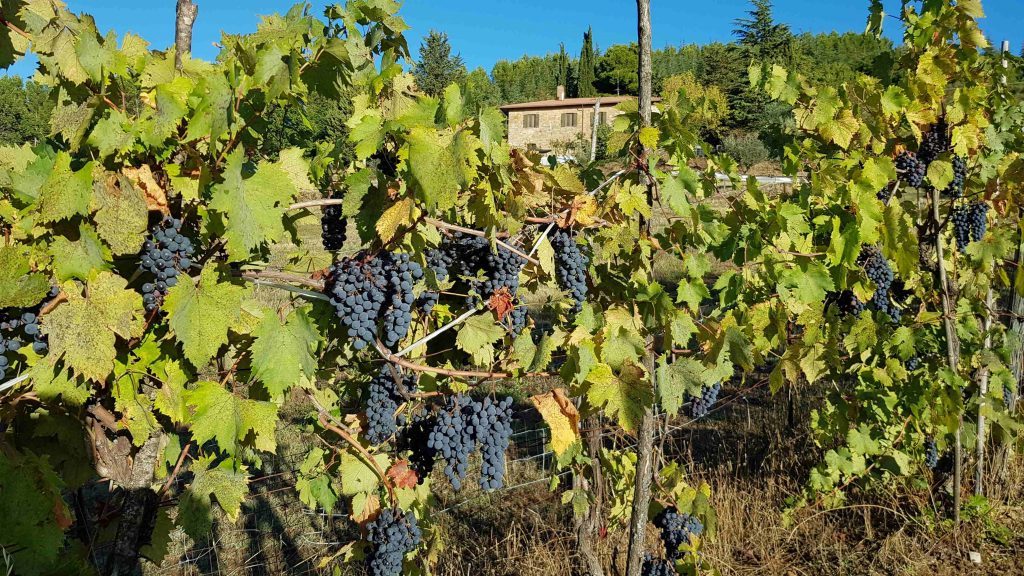 The extra virgin olive oil from Umbria is very healthy and of very good quality and we therefore call it the green gold. Therefore we will gladly let you taste our olive oil from Umbria!